Often, we are asked, "What is the best bass equipment an angler can buy?" This seemingly straightforward question is not so easy to answer. The fact remains, the best stuff for anyone to acquire is the stuff that works best for them.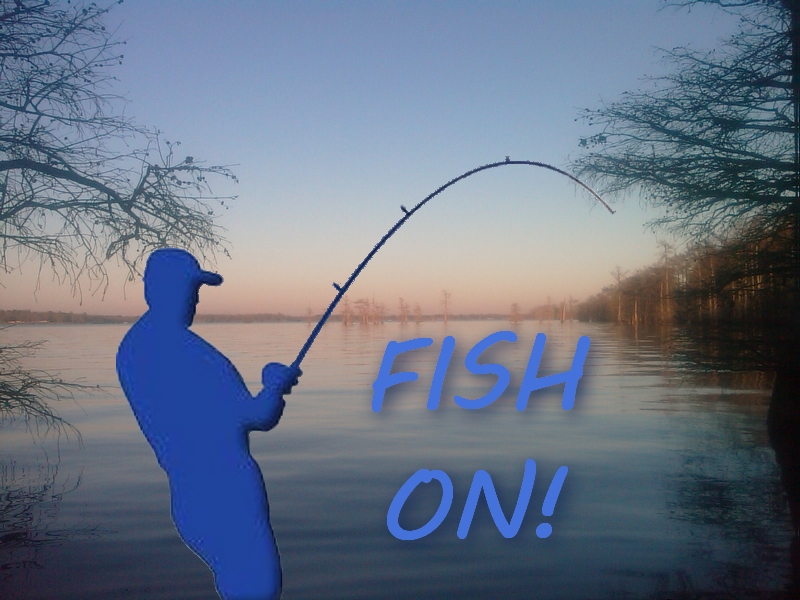 Considering what is best takes us down a road leading to more questions. Obvious things may be budget considerations, angler skills, type of fishing being performed and of course the environmental conditions where the equipment will be used.
For some folks, conventional wisdom is if paying the price of high-end items, then it must be the best. I suggest anglers consider just because an item is costlier than others, it may not be the best choice for one's specific or particular requirement. Many anglers have purchased higher-end products only to realize performance does not always equate to dollars spent. In some cases, however, it will mean personal skills are at the level to take advantage of the nuances higher-end products offer.
Personally, I tend not to buy high-end products. Mostly because my skills are not up to the task to taking advantage of the features a high-end product offers. However, I still like the good stuff and for the most part will not purchase many lower-end products. Perhaps ego drives this decision, but mostly I don't want to chance losing my man card. As an example of this, I confess to having a couple rack of rods, some rods are casting some are spinning, and all but four of them are seldom, if ever, used. When I am on the water, I only use four rods for the most part. Two rods are custom LSCR (Lee Smith Custom Rods) and are among my most prized fishing possessions. The other two rods are Fury series Dobyns rods. They are solid well-performing sticks fitting nicely into my budget.
When it comes to reels, the choices are massive. Whether spending $500 or $25 for a reel, the rubber hits the road when the reel works for the task at hand. In my stash, I have a few Lew's speed spool reels that have not been used for at least 3 years. I no longer use them simply because my lack of skills resulted in world-class backlashes. I cured this problem by acquiring my first Daiwa SVTW103 series reel. For the first time in decades, I can fish without the embarrassment of being the king of backlashes. These reels just work for me. As a result, I now have acquired four additional Daiwa reels in this series. These are not cheap reels, but the cost is somewhere around the midpoint at about $150 each. So according to conventional wisdom, they are not the best reels out there, but as it turns out, they have proven to be the best for my needs. I also must relate a story about my fishing partner Terry. Terry has an Academy H2O reel he received as a Father's Day gift. This reel cost about $25 and its performance is exceptional. I have personally watched Terry throw light baits a long way without any problems whatsoever. Goes to show how in this case, an inexpensive reel works well for Terry and it equals the performance of some of his mid-range reels.
Purchasing a boat can be a daunting task. A new high-end bass boat can be a real budget buster. More often than not it is too expensive to consider for the average angler. If anglers explore options and truthfully evaluate just how they plan on using a boat, perhaps the high-end sled might not be the best choice. Then again, buying items like a boat or high-end fishing tackle might just be the fulfillment of a long existing fantasy and how it's used does not matter. I won't list the cost of options, running into the thousands of dollars, which could be considered overkill when looking at boats. I guess this is why so many folks miss their original boat; most likely a lower-end tin boat which provided hours of fun and lifetimes of memories. In most cases, if anglers look down the list of common boat builders operating in today's marketplace, we could agree all of the boats represent a decent quality product, and any of them would make a fine selection. I guess it is sort of like buying a Chevy or a Ford with a few Mercedes included in the fray. It is all a matter of what anglers want and how they are going to use the product.
Buying a used boat needing a lot of TLC requires even more care and understanding. The cost to bring a boat up to snuff from years of wear and tear can be quite an expensive undertaking. Anglers must be aware of what they are getting into. Enlisting the assistance of an experienced boater is wise. They will be able to help navigate through the minefield of buying a used boat.
If I am to offer a guideline for someone's future purchases, it would be to think about true expectation for use and skill level. There is a difference in what an experienced tournament anger needs versus the needs of a recreational angler. It is okay for anglers to buy high-end equipment if desired, but don't expect to buy towards the low end and get high-end performance. On occasion, there may be high-end results, but I would not expect it on a regular basis. If anglers study the products based on personal performance, it can guide them to a product meeting their needs and may just be a bit less expensive. Also, when asking for an opinion about the best product to use followed immediately by the word "cheap", perhaps a little more research is required before making a purchase. If anglers ask for a recommendation on a forum website, they should expect a wide range of opinions skewing significantly toward the higher end products. There are some excellent lower-end products available in the marketplace. The reality is anglers will have to kiss a lot of frogs before they find the perfect product within a specific budget and skill level. Just consider how many of us have squandered our money on over-hyped guaranteed bass catchers only to wind up in the scrap heap of fishing equipment history.
Fish ON!
Bud Kennedy