MINNEAPOLIS (Sept. 22, 2015) – FLW announces 2016 Rayovac FLW Series Schedule. The world's largest tournament-fishing organization, announced today the 2016 Rayovac FLW Series schedule, which will consist of three events in each of the five divisions – Central, Northern, Southeastern, Southwestern and Western – along with the no-entry-fee Rayovac FLW Series Championship to be held on Table Rock Lake in Kimberling City, Missouri.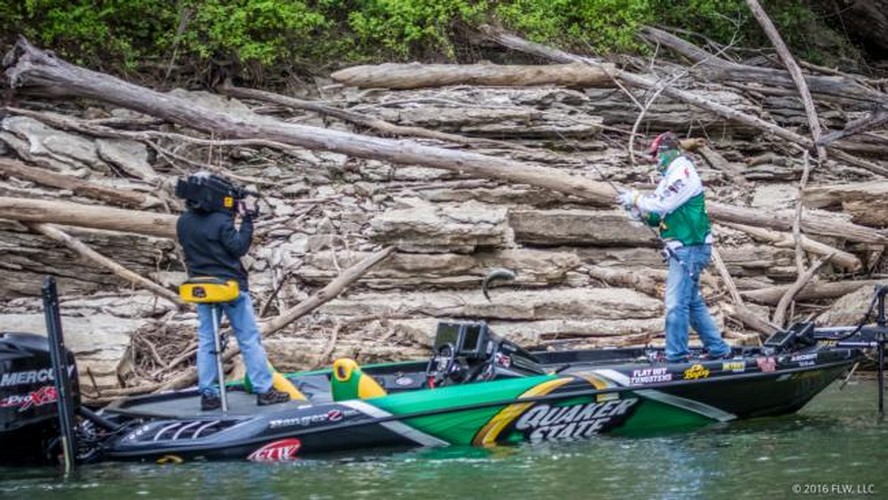 The Texas division has been rechristened to the Southwestern division and will feature stops at Grand Lake and Fort Gibson Lake in Oklahoma.
The top 40 pros and co-anglers in the final point standings in each division after three qualifying tournaments will advance to the 2016 Rayovac FLW Series Championship, provided they fished all three qualifiers in a division.
The highest finishing pro from each of the five Rayovac FLW Series divisions based on final results at the 2016 Rayovac FLW Series Championship qualify for the Forrest Wood Cup along with the highest finishing pro from the championship's new international division and the top five overall finishers who have not already qualified as their division representative for a total of 11 Rayovac FLW Series pros advancing to the 2017 Forrest Wood Cup and a shot at winning the biggest payday in professional bass fishing.
Complete rules and entry dates will be announced soon.
FLW announces 2016 Rayovac FLW Series Schedule
2016 Rayovac FLW Series Season Schedule:
Central Division
March 31-April 2 Lake Dardanelle Russellville, Ark.
April 28-30 Kentucky Lake Paris, Tenn.
Oct. 6-8 Lake of the Ozarks Osage Beach, Mo.
Northern Division
June 16-18 Potomac River Marbury, Md.
July 21-23 1000 Islands Clayton, N.Y.
Aug. 18-20 Oneida Lake Syracuse, N.Y.
Southeastern Division
Jan. 14-16 Lake Okeechobee Okeechobee, Fla.
March 10-12 Lake Santee Cooper Manning, S.C.
May 12-14 Wheeler Lake Florence, Ala.
Southwestern Division
Feb. 25-27 Sam Rayburn Reservoir Jasper, Texas
April 7-9 Grand Lake Grove, Okla.
Sept. 29-Oct. 1 Fort Gibson Lake Wagoner, Okla.
Western Division
Feb. 18-20 Lake Shasta Redding, Calif.
April 21-23 Clear Lake Lakeport, Calif.
May 19-21 California Delta Bethel Island, Calif.
Rayovac FLW Series Championship
Nov. 3-5 Table Rock Lake Kimberling City, Mo.
The full schedule and expected patterns/details for each fishery can be found at FLWFishing.com.
For details and updated information visit FLWFishing.com. For regular updates, photos, tournament news and more, follow us on Facebook at Facebook.com/FLWFishing and on Twitter at Twitter.com/FLWFishing.
ABOUT FLW FLW is the industry's premier tournament-fishing organization, providing anglers of all skill levels the opportunity to compete for millions in prize money nationwide in 2015 over the course of 240 tournaments across five tournament circuits, four of which provide an avenue to the sport's richest payday and most coveted championship trophy – the Forrest Wood Cup. FLW tournament fishing can be seen on the Emmy-nominated "FLW" television show and is broadcast to more than 564 million households worldwide, making it the most widely distributed weekly outdoors-sports television show in the world. For more information about FLW visit FLWFishing.com and look for FLW on Twitter, Facebook, Instagram and YouTube.