B.A.S.S. Postpones Chesapeake Bay Elite Series Due to Weather — Due to recent heavy rainfall and increasingly dangerous water conditions, B.A.S.S. officials decided to postpone the Huk Bassmaster Elite at Upper Chesapeake Bay presented by Mossy Oak Fishing that was originally scheduled for July 26-29 out of Harford County, Md.
"Our number one priority is the safety of our anglers and anyone else who might be on the waters of the Upper Chesapeake Bay," said B.A.S.S. Tournament Director Trip Weldon. "After consulting with authorities regarding increased water releases, debris and current hazardous conditions on tournament waters, B.A.S.S. is postponing this week's event."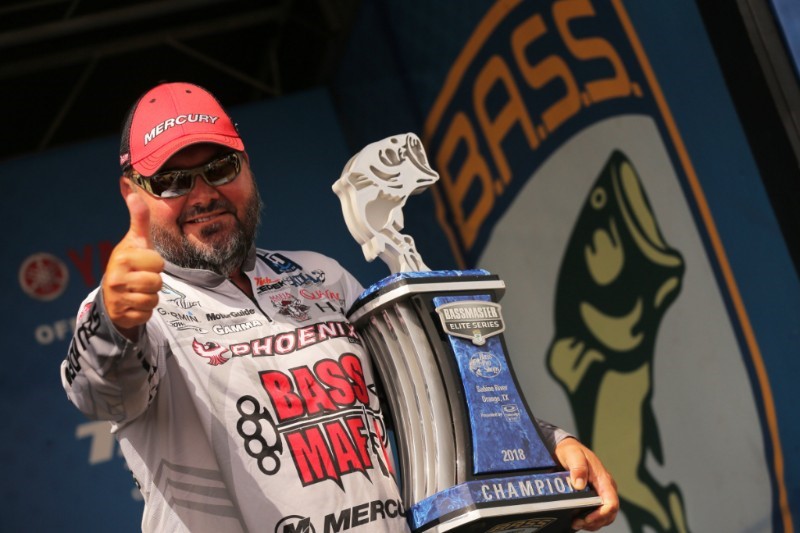 The tournament will likely be scheduled for later in the 2018 Bassmaster Elite Series season, which concludes with the Toyota Bassmaster Angler of the Year Championship in September.
Officials from B.A.S.S., event sponsors and local host organizations will be meeting in coming days to discuss options pertaining to rescheduled dates.
For more information, visit Bassmaster.com.
About B.A.S.S.
B.A.S.S. is the worldwide authority on bass fishing and keeper of the culture of the sport, providing cutting edge content on bass fishing whenever, wherever and however bass fishing fans want to use it. Headquartered in Birmingham, Ala., the 500,000-member organization's fully integrated media platforms include the industry's leading magazines (Bassmaster and B.A.S.S. Times), website (Bassmaster.com), television show (The Bassmasters on ESPN2), radio show (Bassmaster Radio), social media programs and events. For 50 years, B.A.S.S. has been dedicated to access, conservation and youth fishing.
The Bassmaster Tournament Trail includes the most prestigious events at each level of competition, including the Bassmaster Elite Series, Bass Pro Shops Bassmaster Open Series, Academy Sports + Outdoors B.A.S.S. Nation Series presented by Magellan Outdoors, Carhartt Bassmaster College Series presented by Bass Pro Shops, Mossy Oak Fishing Bassmaster High School Series presented by DICK'S Sporting Goods, Bassmaster Team Championship and the ultimate celebration of competitive fishing, the GEICO Bassmaster Classic presented by DICK'S Sporting Goods.