Triton Boats by Earl Bentz has selected KeelShield as its exclusive keel protector to be installed at the factory.
Peoria, IL (PRWEB) November 19, 2005 — KeelShield, manufacturer of boat protectors and shielding products, has been named as the exclusive source of keel protectors on Triton Boats by Earl Bentz. KeelShield CEO Sue Rogers-Smith made the announcement.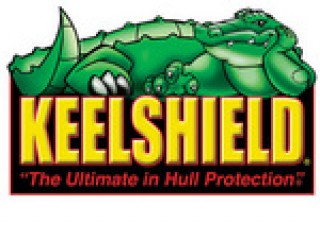 Triton is a major manufacturer of tournament bass boats, dual purpose ski and fish boats, saltwater boats, aluminum boats, multi-species deep-V boats, and pontoon and deck boats.
KeelShield supplies a complete line of durable, easy-to-install keel protectors and transom shields. The products offer protection from rocky shores, concrete launching ramps, beaching, trailer mishaps and other hazards.
KeelShield was also recently selected by Tracker Marine Group as a factory option on six of Tracker's 2006 fiberglass boat lines.
Contact KeelShield, 4649 N. Main St., East Peoria, IL 61611. Phone: 309-698-3072; Fax: 309-698-3123; http://www.keelshield.com
Keel Shield wrapped Triton TR21X with Pro Ray Sedgwick
KeelShield Inc.