Freedom Tackle Corp. is proud to announced that they have signed FLW Tour Pro Casey Martin to a sponsorship deal for the 2015 season.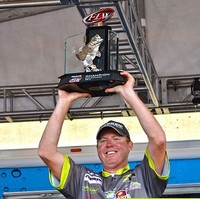 Freedom Tackle is the company that made waves in the fishing industry in 2012 when they introduced the 1st internal interchangeable hook design where the angler can quickly use any style or brand to customize their presentation. Today, Freedom Tackle continues to produce innovative products from their FTC Spinner bait which has the same patent internal hook connection and their revolutionary Minnow Spoon that has an extremely slow free fall.
Casey added "I am glad to help Freedom tackle build their brand within the industry, they have a technology that is something unique in this business, I have been experimenting with their products on guide trips on Lake Guntersville and am pleased with the results" "When looking at potential sponsors I look for companies that I can see working with throughout a long partnership and Freedom met that bill for me"
The Tamburro brothers of Freedom Tackle Corp, "Casey is a quality person with the skills to be one of the top anglers in the FLW. His work ethic and personality make him stand out from the crowd and show in his tournament results and reputation in the FLW. We are excited to have Casey on our team, and working with us to continue to develop innovative products for anglers worldwide." To learn more, visit www.freedomlures.com
Nick Tamburro
Freedom Tackle Corp.