All About The Dream, the title of my blog is based on a story dating back to the winter of 1978. Already a confirmed bass fisherman (no more perch-jerkin' once Momma Verts' boy figured out what a "bigmouth" was!) I was struggling through my first withdrawals from fishing due to a horrendous Missouri winter. It was hard on a fourteen-year-old boy who had a new-found love for catching bass.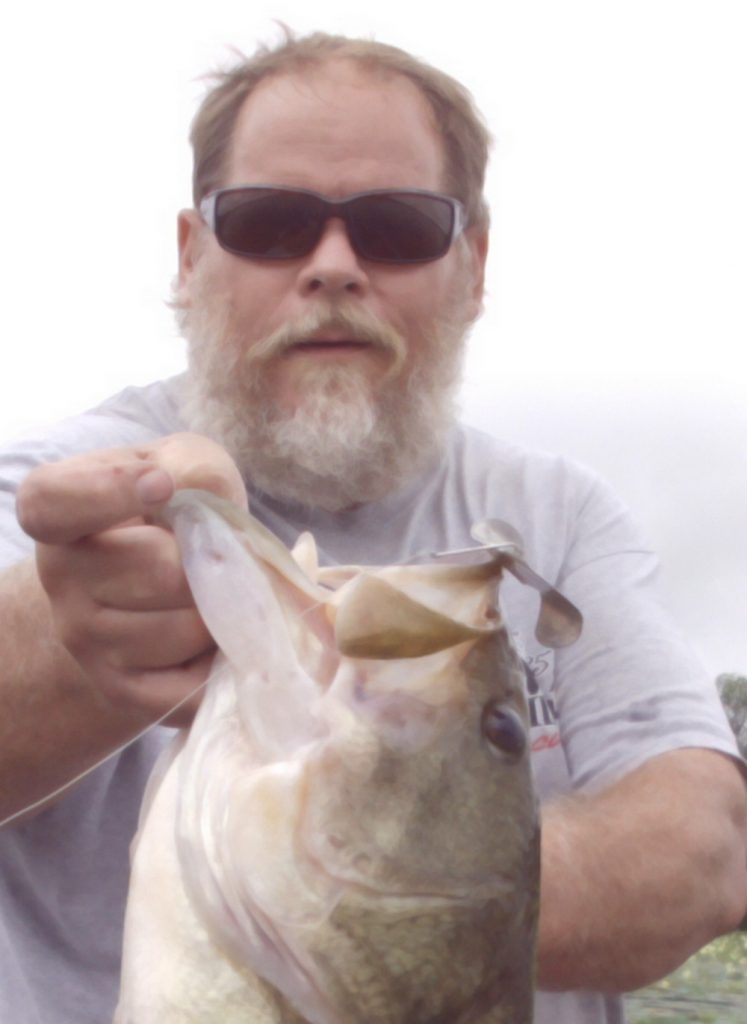 I'll never forget the second I decided I wanted to be a tournament bass fisherman. I was reading a Bassmaster magazine, and the story of how Rick Clunn won his second classic was riveting, to say the least. Wow. Folks were making a living bass fishing. I read the article and all the side bar stuff over and over, and it clicked. I said out loud, "I can do this – I can be a professional tournament fisherman!" I really did say it. So, the dream began on a cold January evening.
From that moment I did everything in my power to become a better bass fisherman. I subscribed to several other fishing publications (no inter-web back then), and I studied every article I could find pertaining to the black bass. I applied what I read to my fishing in local creeks, ponds and small lakes. Over the next few years, I learned, practiced, and mastered all the techniques necessary to be a proficient angler until nothing scared me, and nothing was foreign to me. To say I was driven through my teenage years would be the truth – in all actuality, I was consumed.
And my love for chasing smelly little fish didn't make me the most popular kid on campus.
In the 70's and 80's bass fishing wasn't like it is now. There were no high school and college teams. I was the only serious bass fisherman in my school, and it was a tough deal sometimes. I reckon I was ahead of my time, but I remember taking the jibes, kidding, and sometimes things were a little worse, with the grim determination nothing could stand in my way of becoming the finest bass fisherman on the planet. Being cool didn't fit my persona anyway- mostly those little green fish were all that mattered.
My first guide trips were in a Jon boat at our local water supply reservoir, a 115-acre lake loaded with different types of habitat and some bruiser bass. My clients were school teachers. And boy, did we put it on 'em sometimes. Now, a person would think helping your teachers and their children to a great fishing trip would be a good thing, and it was. Until they took time to brag on me in class the next day. Talking bass fishing to a room full of kids who could care less about how great the fishing was and how great a fisherman Dale Verts was did not help my school social life (today I bet I'd be a minor hero!).
The biggest drawback in my early life as a fisherman, and unfortunately seems to hold true to this day, was the expense of tournament fishing. I struggled through my teens and into my early 20's trying to make it happen financially. However, I was mostly limited to club and buddy tournaments where I did have a fair bit of success. I quickly became a force to be reckoned with in all the local clubs, and occasionally would pull down a decent finish in a larger tournament. I remained driven, until the early Spring of 1999. And that's where Part 1 of "The Dream" ends.
To be continued…
Dale Verts